Read JioMags magazines and watch JioCinema movies on desktop
Tuesday / 21 February 2017 / Technology
Benefits of Jio does not stop with free data & voice calls. Its the Apps likes JioTV, JioMags and JioCinema that makes it awesome and full fledged entertainer. But we don't always prefer mobile to read magazines & watch movies. Wouldn't it be great if we could install JioMags & JioCinema on desktop/pc? Well, in this post I shall show you how.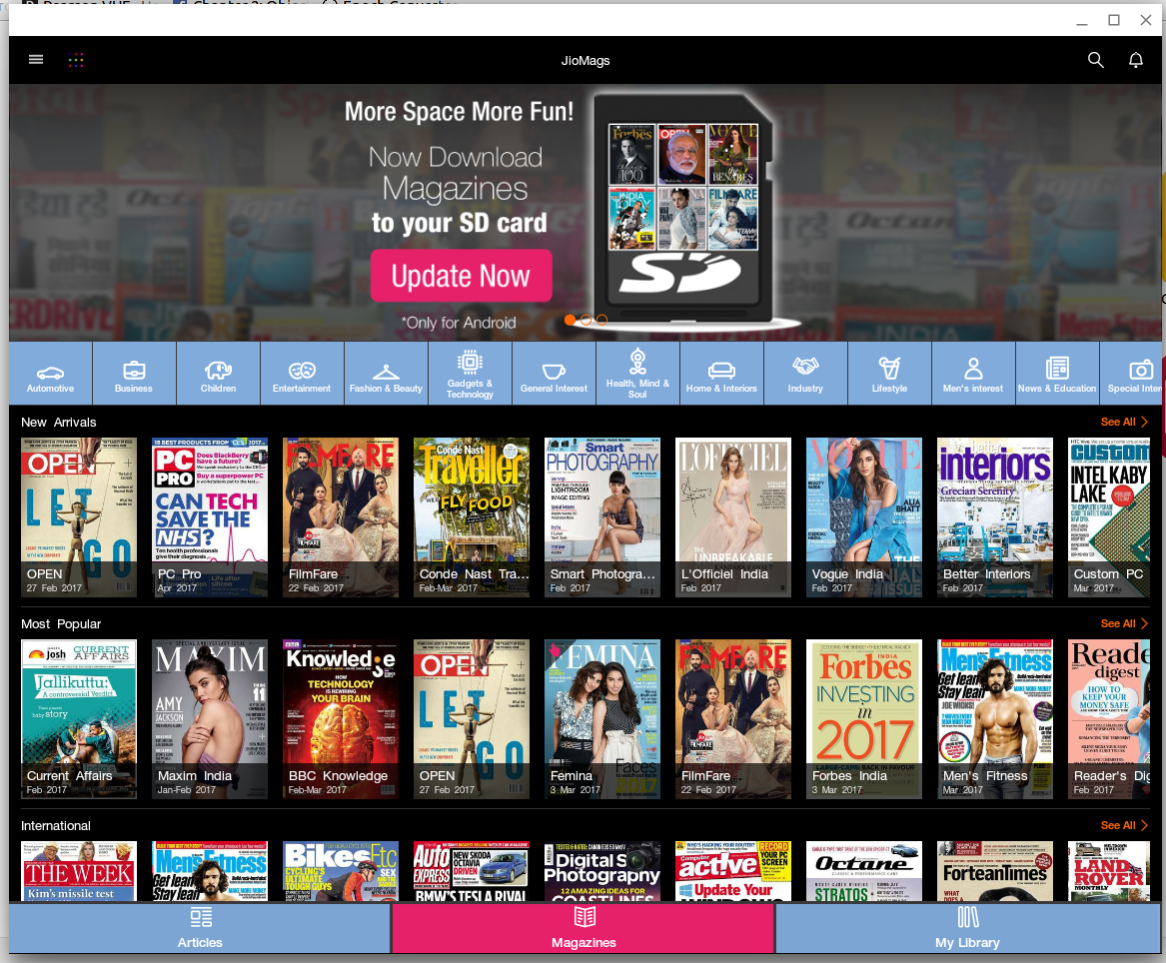 Prerequisite
This process of installing Android apps requires Google chrome to be present on the desktop. This can be used to install any Android apps on desktop however not all apps might work (JioTV doesn't work).
Installation
Add the extension named ARC Welder to Google chrome
Go to APK downloader and download JioMags app and JioCinema app by giving below urls in the search box.

JioMags - https://play.google.com/store/apps/details?id=com.jio.media.jiomags
JioCinema - https://play.google.com/store/apps/details?id=com.jio.media.ondemand

Now go to Google chrome apps page chrome://apps/ and open ARC Welder.
Click on "Add your APK" button and open the downloaded apps one by one and complete the installation. You can click the "Test" button the check the installed app after installation.
Once installed, the apps are available on the Chrome apps page and you can open them any time.
Now login to JioMags & JioCinema using the User-id & password and enjoy the content on large screen.